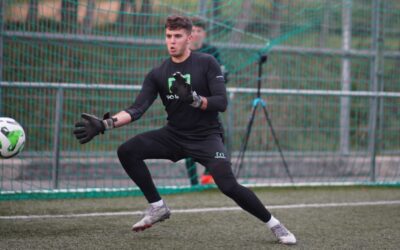 Becoming disoriented, not taking the goal as a reference, or getting magnetized by the ball's movement are some of the most common mistakes goalkeepers tend to make. Week after week, analyzing the best competitions in the world, we can observe how even top goalkeepers follow some of these behaviors. Here is a complete session to improve and minimize this behavioral pattern. The practice consists of four exercises, one for the warm-up, one for the initial part, and two for the main part of the session. These simple tasks will help us to progressively increase the difficulty in situations where the goalkeeper tends to lose the reference of the goal and become magnetized with the ball. Encouraging the acquisition of all these concepts is vital for the goalkeeper to be successful in
competition, perhaps even more than the actions on the ball.
read more
¿Entrenas en fútbol base?
Define, transforma y escala tu metodología como entrenador de porteros en fútbol base y alcanza el éxito junto a tus porteros.