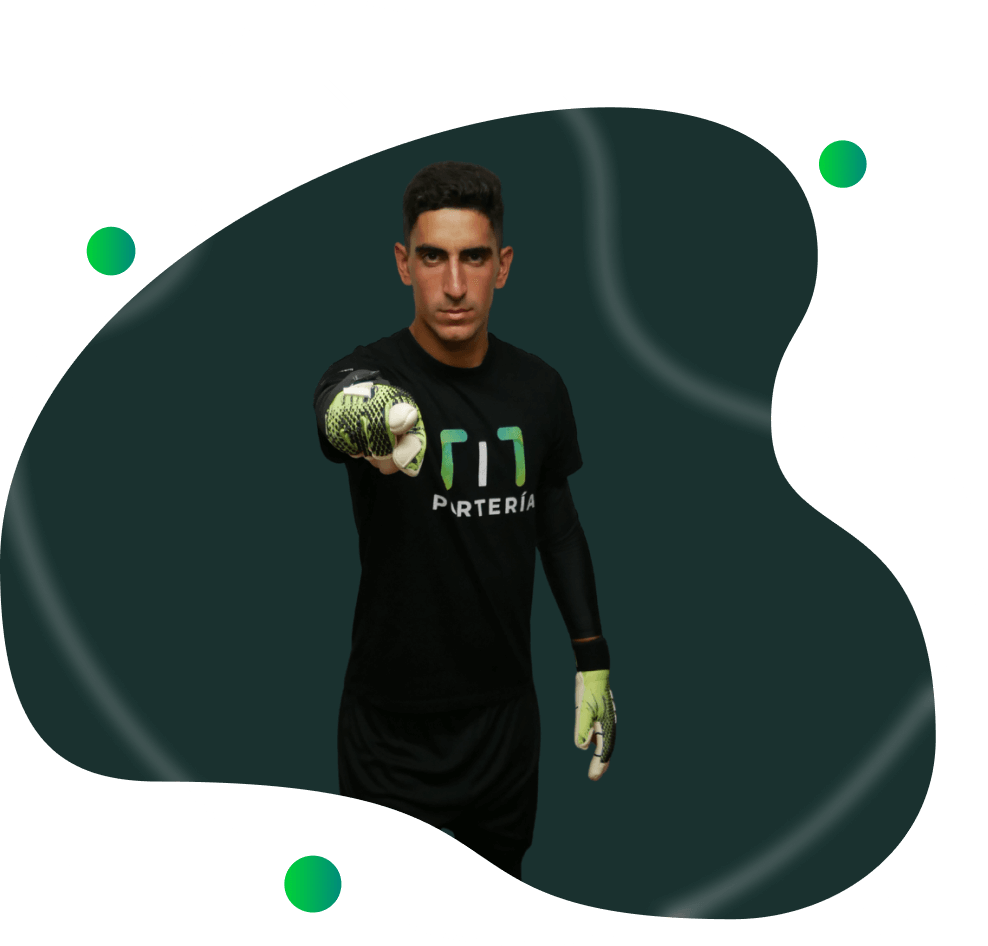 FIRST STEPS
CHOOSE YOUR STARTING POINT
On our website, the information is organized so that you can get the most out of it. We have three learning paths to help you become a goalkeeper training expert.

Goalkeeper Planner
Create or access hundreds of drills to design your sessions in a matter of seconds.
PRO
Belong to a community full of constantly evolving goalkeeper coaches and learn something new every day
HOW CAN GOALKEEPER PLANNER HELP YOU?
Goalkeeper Planner is a Software APP created by and for goalkeeper coaches that will allow you to centralize all your planning in record time.
Create hundreds of tasks
Graphics, descriptions, variations, objectives… Get perfect task structures!
Filter your tasks by goals or content
Find all the tasks you need according to your goals
Plan your sessions in SECONDS
Choose which tasks you want to work on in your session with just a couple of clicks
Download your sessions
Take the session to training without fear of losing it. Your plans are always saved!
ACCESS THE LARGEST TASK LIBRARY IN THE WORLD
A unique sense of belonging as part of a community full of goalkeeping coaches in constant evolution and learning.
Hundreds of methodological strategies
Articles on physical preparation, technique, tactics, methodology, psychology…
Mynotebook
Download methodological templates, exercises, and sessions that you may need in your day-to-day for quick and efficient planning.
LATEST METHODOLOGICAL PROPOSALS IN THE PRO
New methodological strategies every week. There are already more than 300!
ESPECIALÍZATE
INTERNATIONAL COURSE
Enhance your methodology and maximize your results with the guidance of renowned international goalkeeper coaches.
100% Online Course
Whenever you want
Lifetime and immediate access
Train whenever you want and enjoy future updates
Specialized Support
Ask your questions and get immediate answers.
Participation Certificate
Once you complete the training, you can add it to your resume.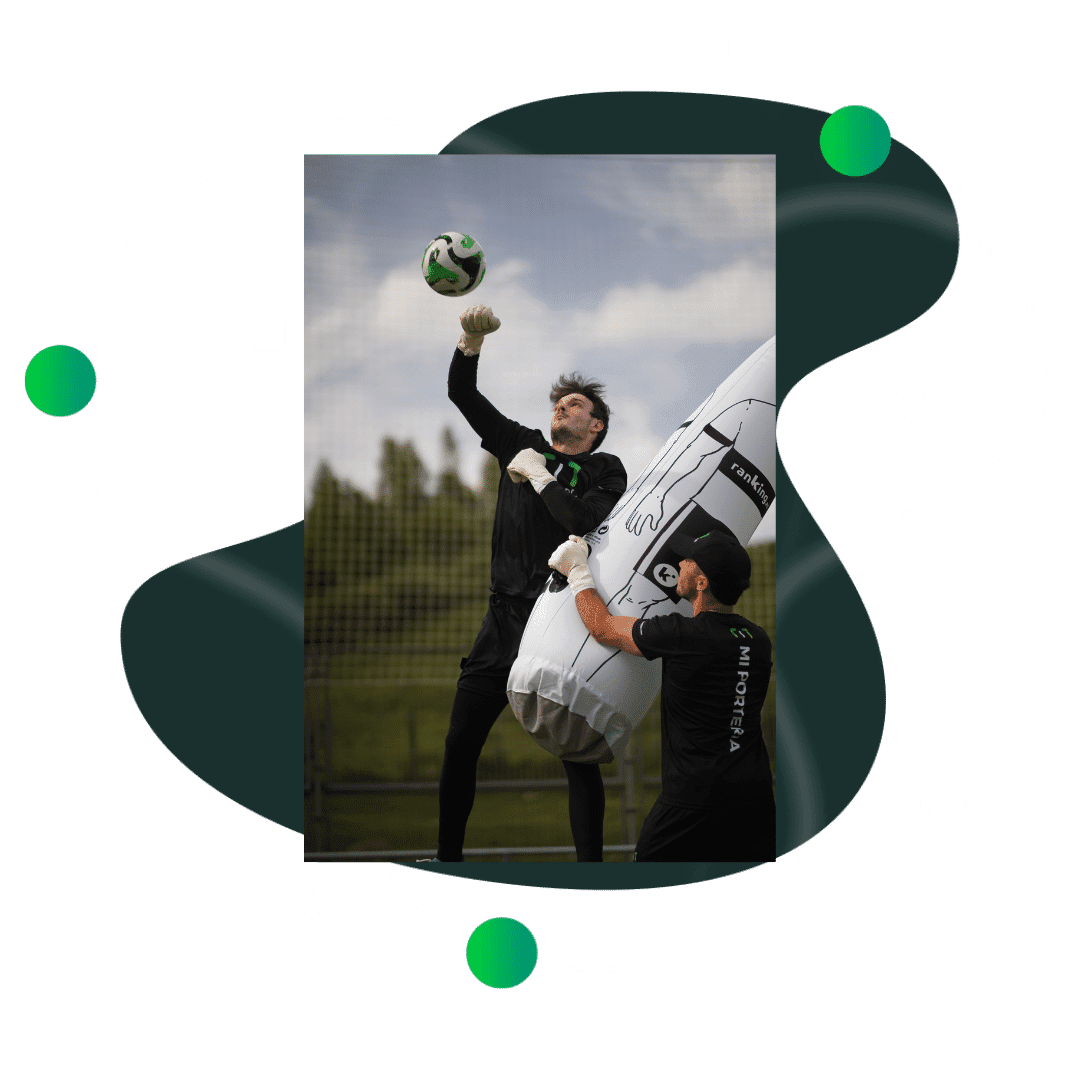 TESTIMONIALS
LET US SHOW YOU WHAT OUR STUDENTS THINK
Many goalkeeper coaches came to Miporteria at different points. Some with extensive experience, others with limited prior knowledge or specific training skills. And now, they are able to plan exercises, sessions, and methodological strategies tailored to their context.
Miguel Ángel de la Cruz, España Entrenador de porteros UEFA GK B y 2RFEF
Andrés Ulloa, Colombia Director Escuela de Porteros EP-22
Sergio Rodriguez, España Portero Selección Española de Futbol B1
Fernando Pérez, Uruguay Entrenador Profesional de Porteros
I'm not sure what to choose. What types of training does Miporteria offer?
If you're feeling uncertain and need some help, don't worry. We'll break it down for you! On the website, you'll find three types of specialized training for goalkeeper coaching:
The PRO (quarterly or annual payment): This community provides access to articles, online magazines, exercises, sessions, podcasts, and the 11-meter room. All led by top-level goalkeeper coaches.

The App (monthly or annual payment): A software where you can create your own exercises and sessions throughout the season. Additionally, you'll have access to a database with hundreds of exercises uploaded by Miporteria and other users who choose to make them public.

International Course for goalkeeper coaches: 100% Online Course Specifically for Goalkeeper Coaches. Train with European Top-Level Speakers and Earn Your Achievement Certificate. No schedules or dates. Do it at your own pace, whenever you want, through your profile on Miporteria. It will be yours forever on Miporteria.
I'm new and the website won't let me purchase, what's the issue?
Don't worry. It's most likely that you already have the product selected in the shopping cart. Perhaps you entered the website before, selected the product but didn't complete the purchase, which is why the website won't let you select it again. First, go to the shopping cart and make sure it's not already selected. If it is, you can proceed with the purchase. If not, please get in touch with us via the contact form or the provided phone number.
I am a subscriber but the website won't let me renew, what should I do?
It could be for various reasons, the most common one being that the credit card you provided for payment is expired or disabled. Please check it, and if there's an issue, contact us via email so we can assist you in renewing your subscription.
I'm not sure, is there any free content?
Yes. If you're someone who needs a bit more assurance before taking the plunge… We offer several articles, exercises, and templates completely free of charge where you can verify the quality of the content we have for you. All of it is specific and up-to-date so you won't fall behind!
Could I see a tutorial of the planner to see how it works?
Of course! It is an extremely useful work tool but we understand that you do not have to know how to use it if you have never seen it before and it is totally new to you. In the Goalkeeper Planner tab ( app-goalkeeper-planner ), you have a tutorial where you can see all the options and tricks to get the most out of your workouts. Many of our users agree that "Being effective, orderly and creative was never easier"
In which languages is the web?
The web today is available in two languages: Spanish and English.
I have no credit card, Payment methods?
Don't worry! As a general rule, you have three possible payment methods to make your purchases in Miporteria. According to your needs: – Paypal account – Stripe (credit card) – Bank transfer
Is the renewal automatic? Can I disable it?
By default it is. But you can disable the "auto-renew" option through your personal MiPorteria profile.
How do I recover my password or create a new one?
Go to the Login tab on the Miporteria page and select "I don't remember my password". then you will receive an email to reset the password 
How do I find out about the latest news and events or courses?
We have social networks where we post interesting content and upcoming events: – Instagram – Facebook – Twitter
I have more questions, Who can I talk to?
You can contact us either by email or by whatsapp. You will find the details at the bottom of the page, in the contact form.