DO YOU THINK LEARNING SOMETHING NEW EVERY DAY AT YOUR OWN PACE IS IMPOSSIBLE?
WELCOME TO THE PRO, GOALKEEPER COACH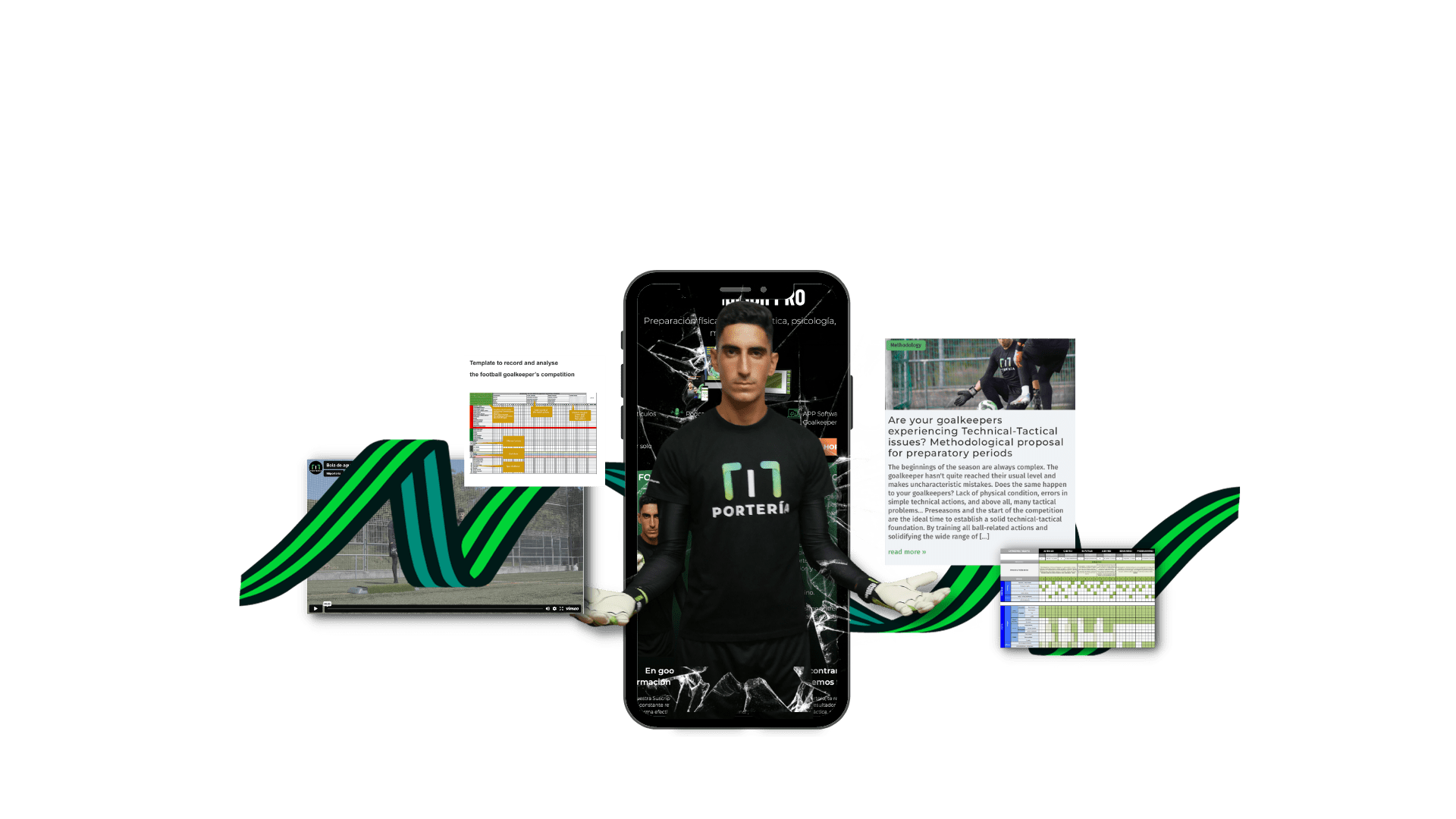 A place where goalkeeper coaches from all over the world come together to connect and revolutionize their methodology  learning from prestigious professionals like never before.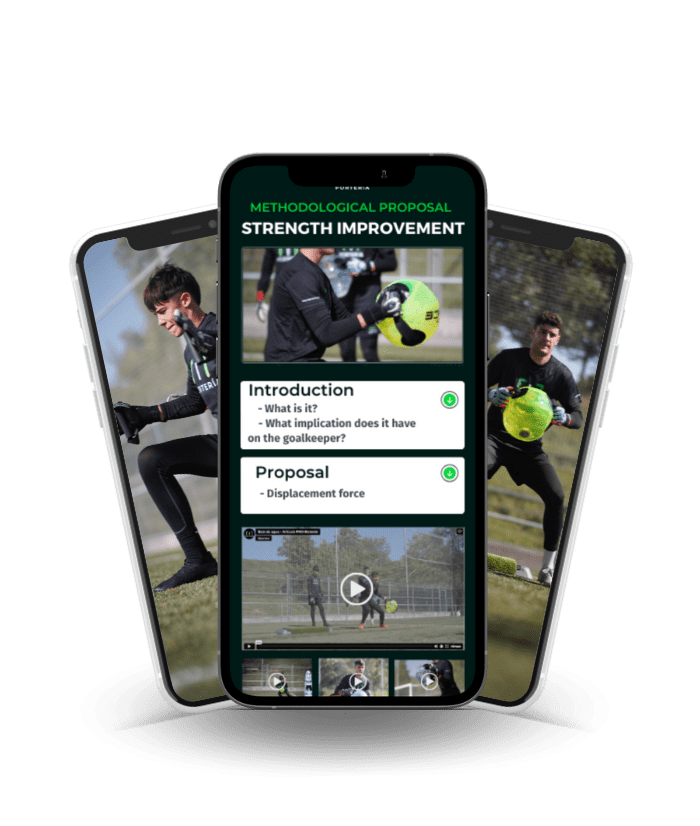 PRO MEMBERSHIP
UNLEASH YOUR FULL POTENTIAL
Our methodology has been developed through years of experience in professional football clubs and academies, and tailored to online teaching:
Over 300 methodological proposals from top coaches
New content every week
Get to know, connect, and exchange knowledge with other brilliant members
Without compromising your pace or lifestyle (access whenever and wherever you want)
WEEKLY NEW CONTENTS
WHAT DOES PRO INCLUDE?
The PRO membership is the perfect choice if you're looking for a fast, consistent, and effective evolution in specific areas like physical preparation, technique, tactics, psychology, methodology…
Articles
More than 300 validated methodological proposals for you to implement
Mynotebook
Download exercises, sessions, and templates for planning
EVOLVE WITH OUR METHODOLOGICAL PROPOSALS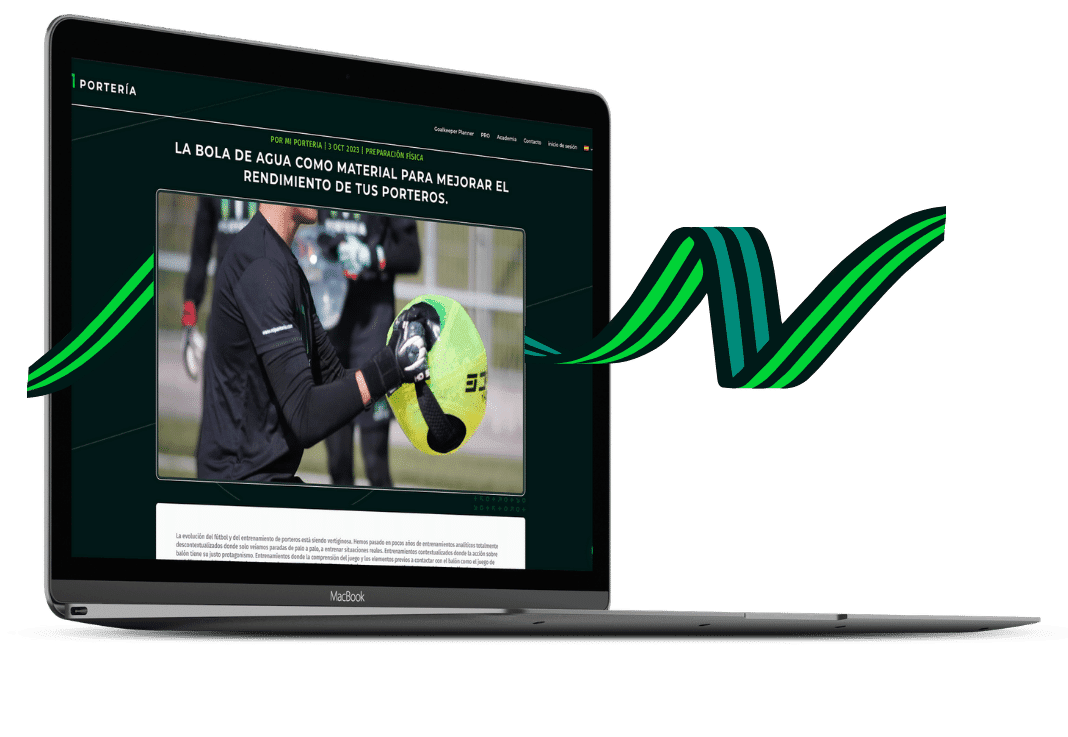 Every month, we offer you new methodological strategies validated by expert goalkeeper coaches for you to implement quickly and effectively.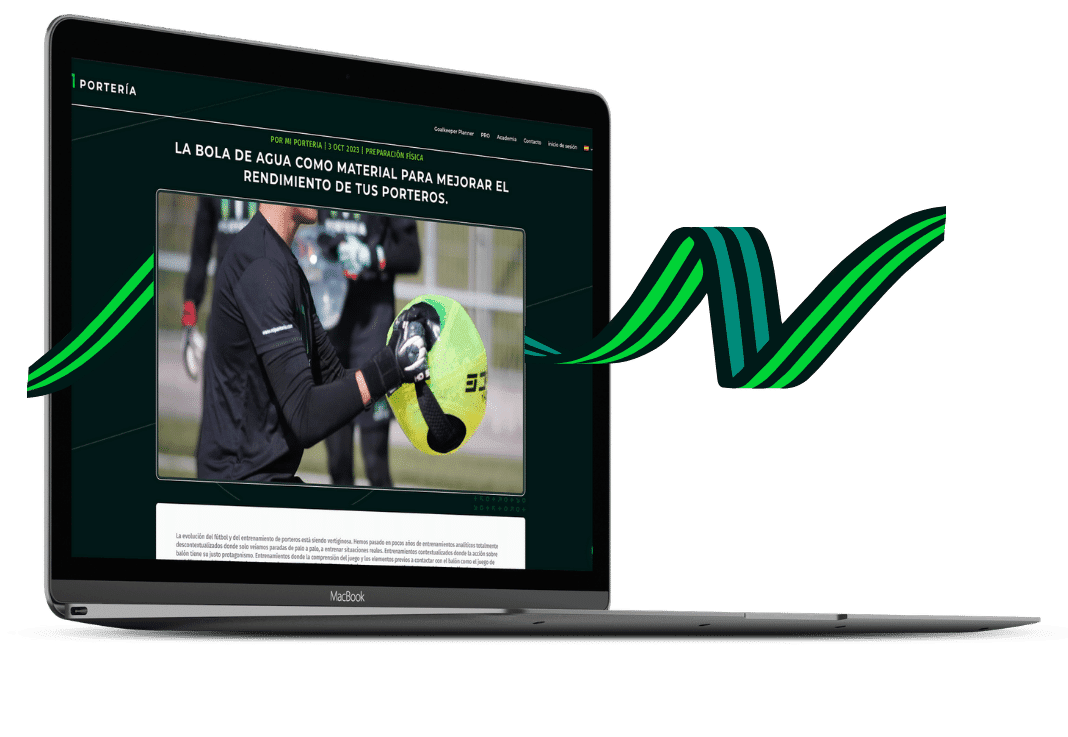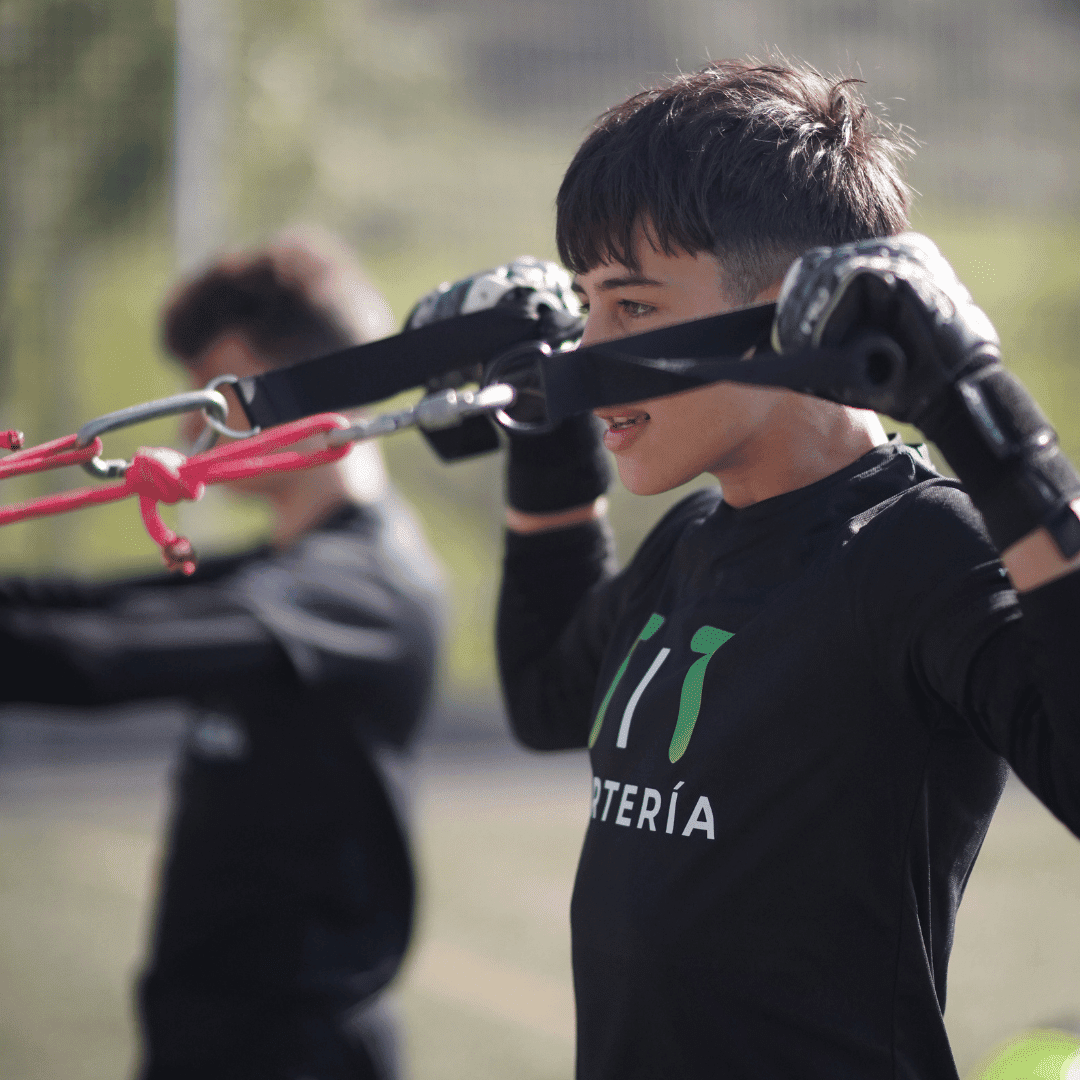 Minimum Dose of Strength
Learn how to structure strength within your microcycles and control its loads and intensities in each period of the season.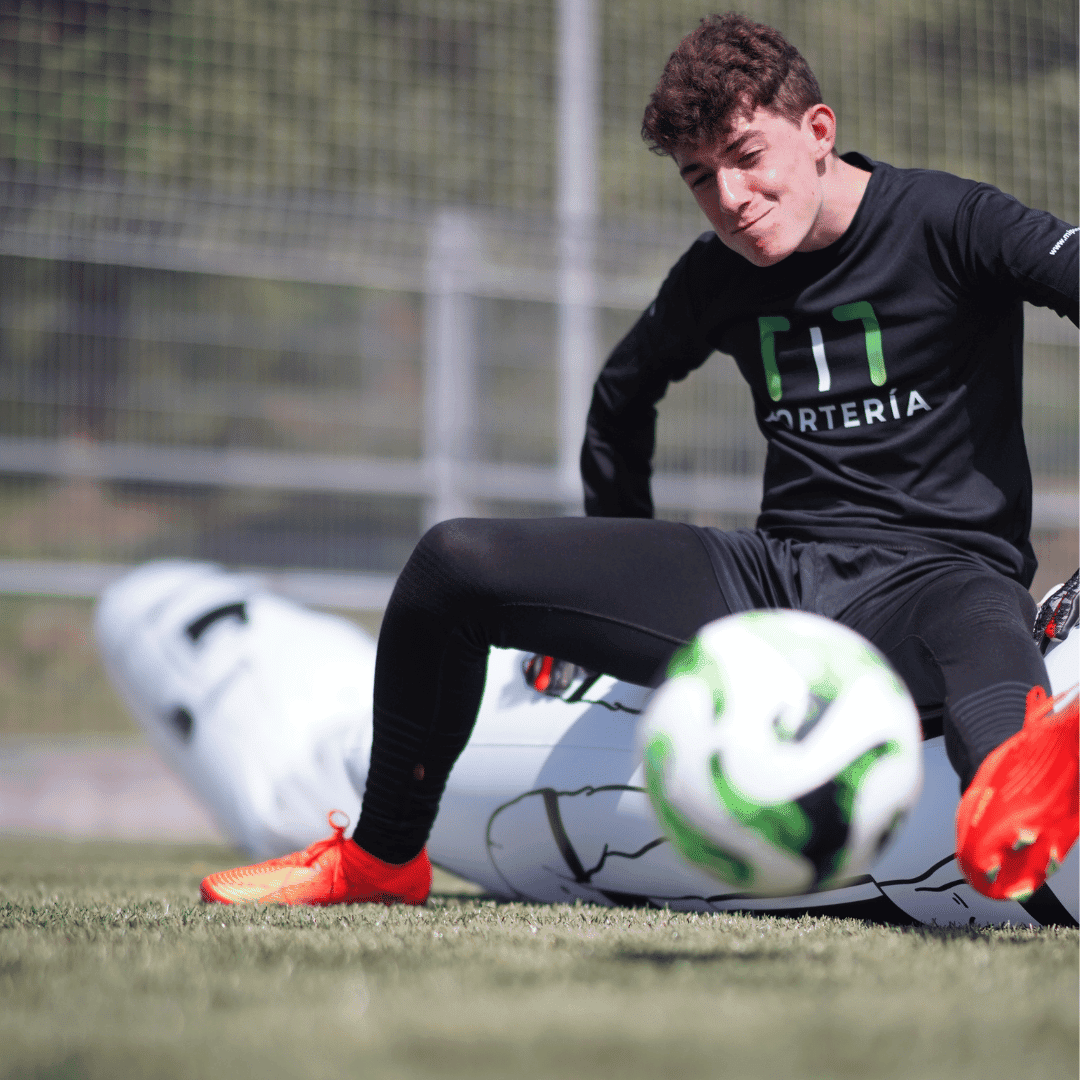 The Use of Equipment
Get to know in-depth how and why to use specific equipment and use it to achieve your goals.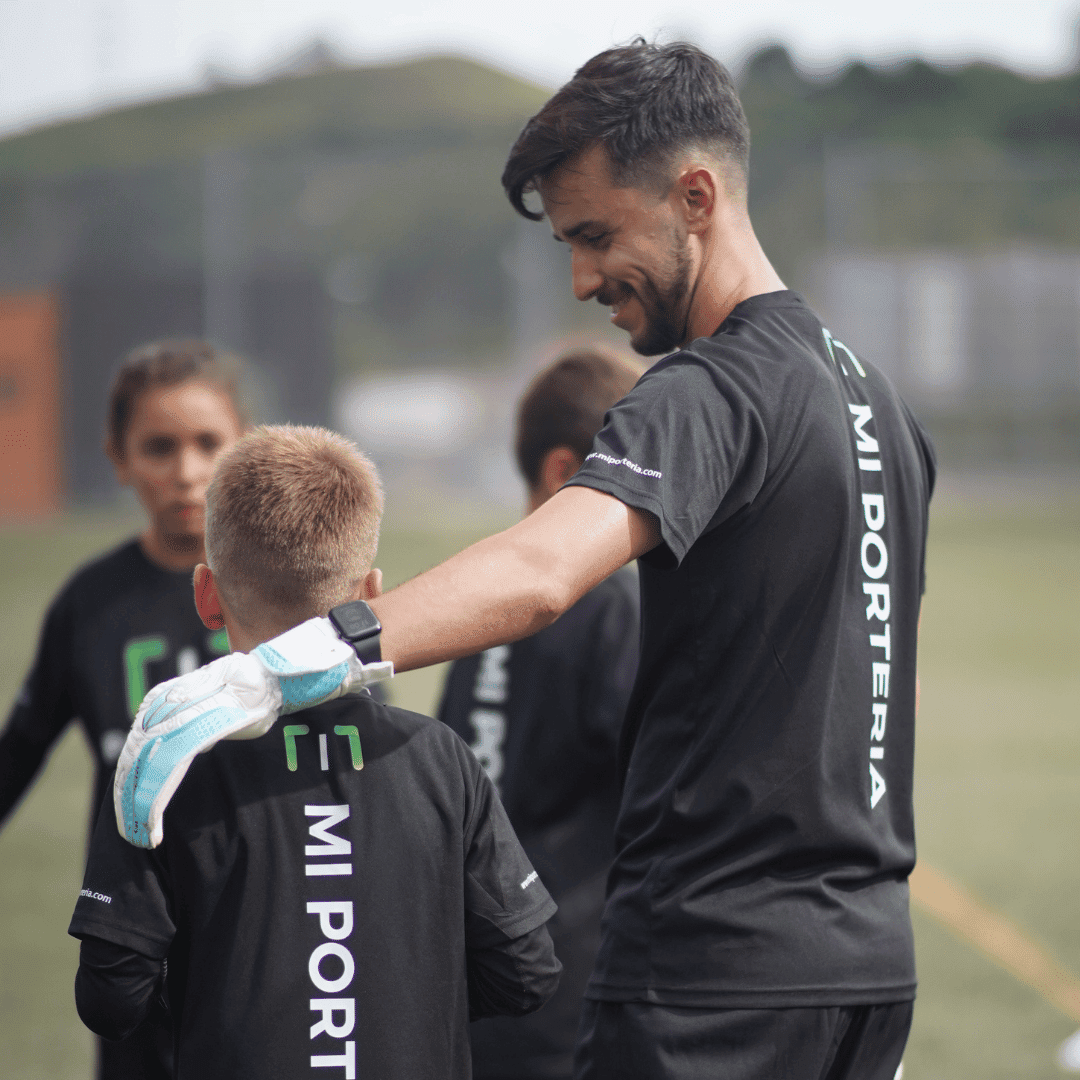 Beginning of Psychological Work
Learn the guidelines that a goalkeeper coach should implement in their methodology to strengthen all psychological aspects.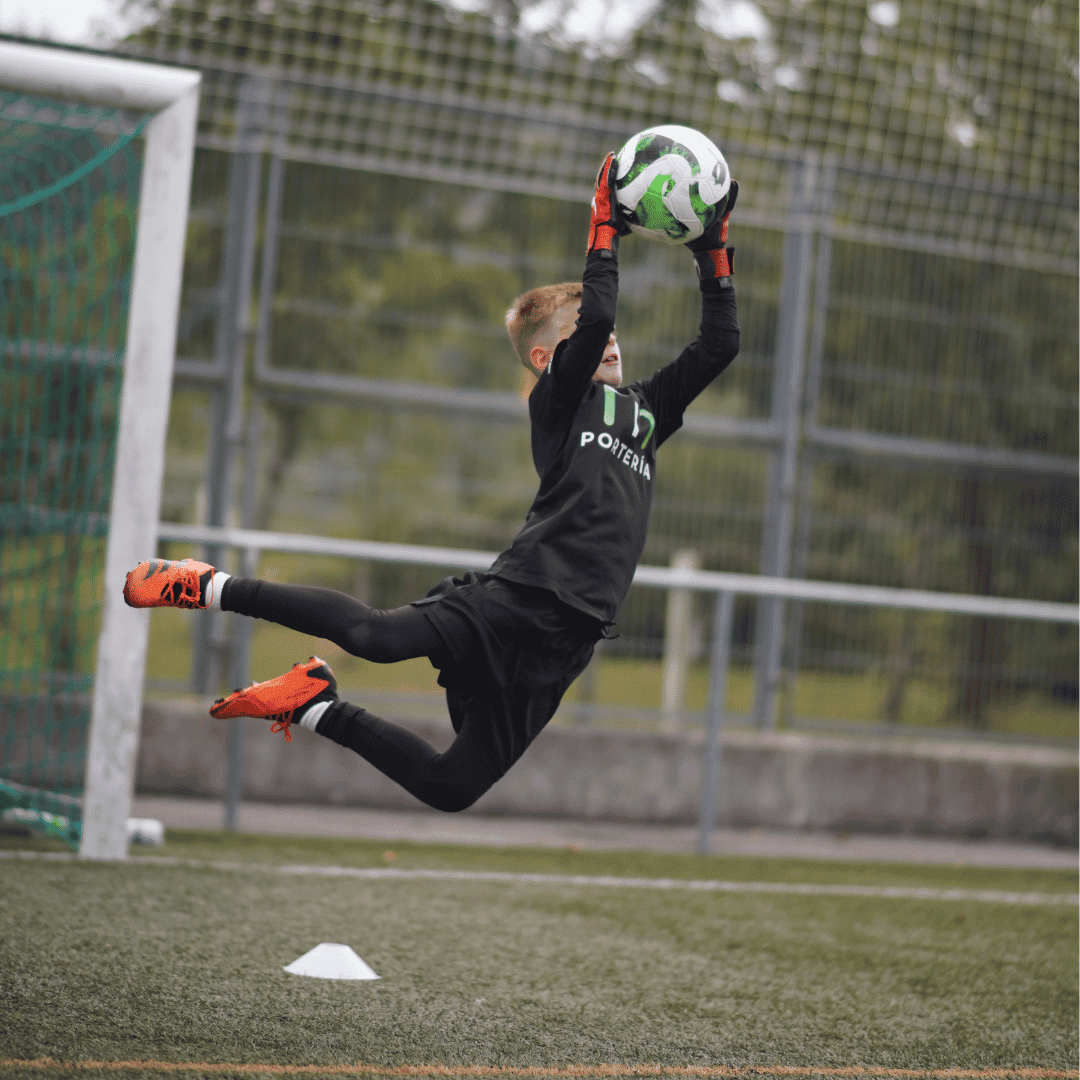 Technical Blocking Pattern
Develop your own pattern and implement a progressive methodology based on understanding the game at each stage.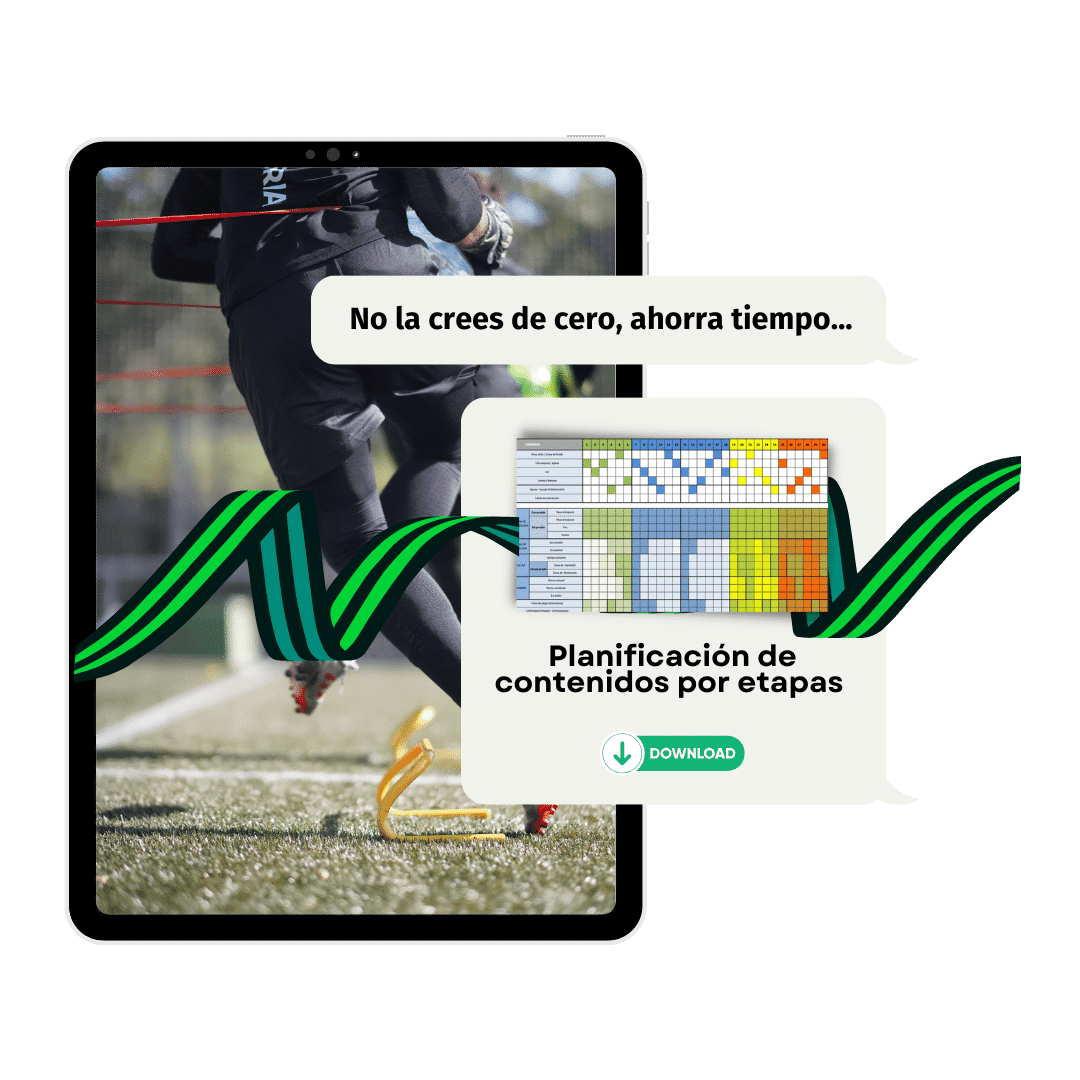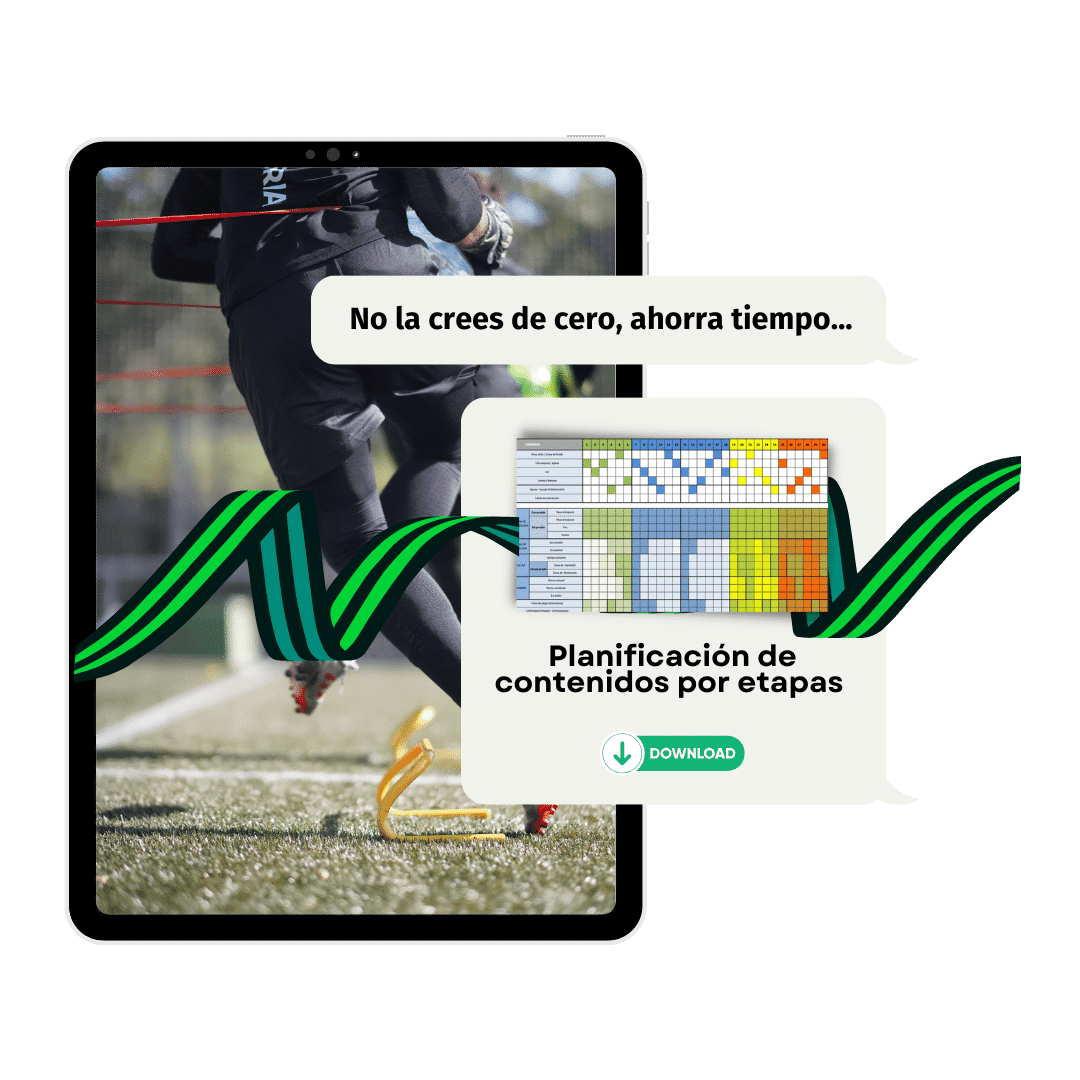 Your time is valuable, so every minute you invest in PRO counts.
Download tasks, sessions, and methodological templates ready for use, simplifying your planning process. Forget about wasting time creating everything from scratch.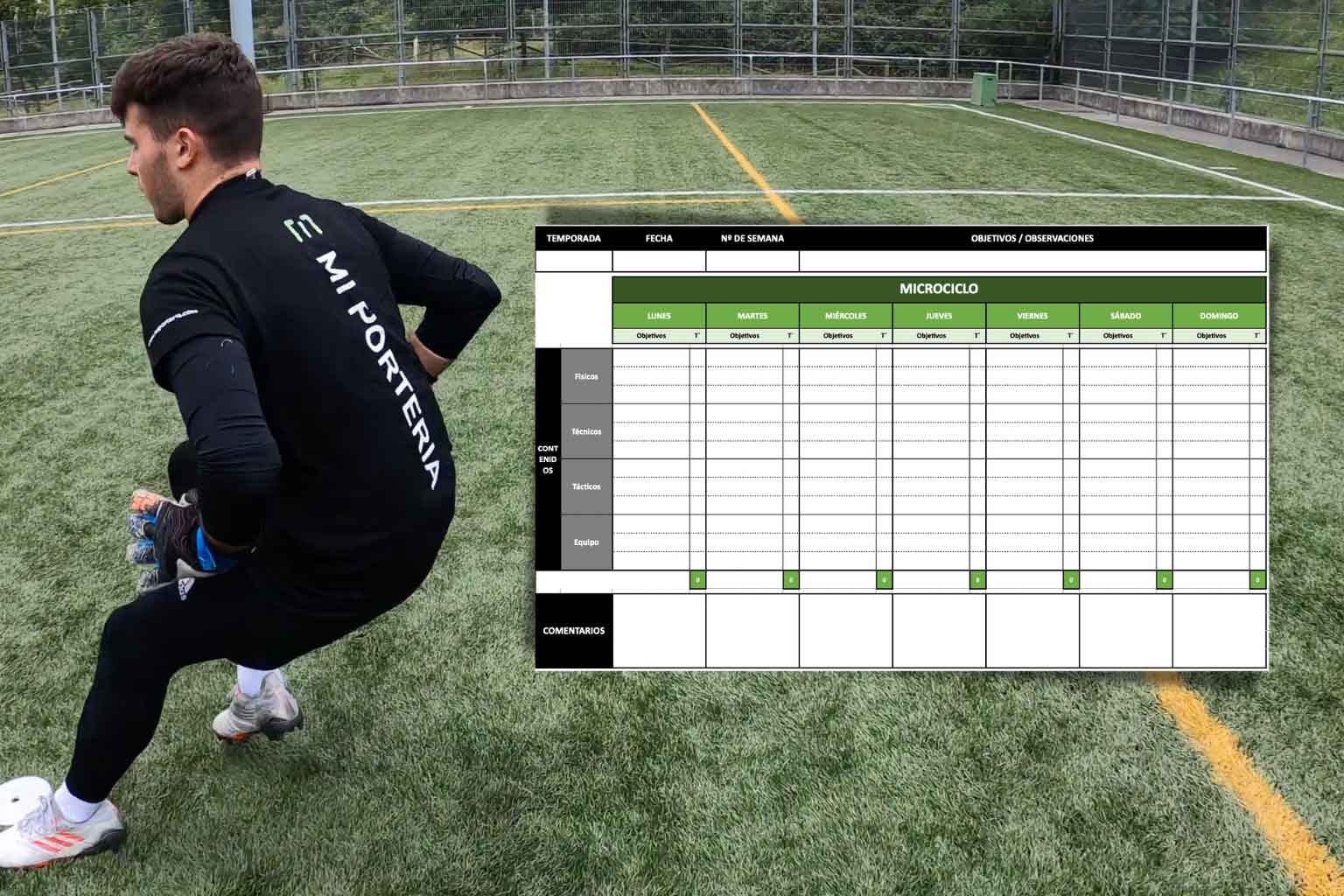 Template for structuring microcycles in a football goalkeeper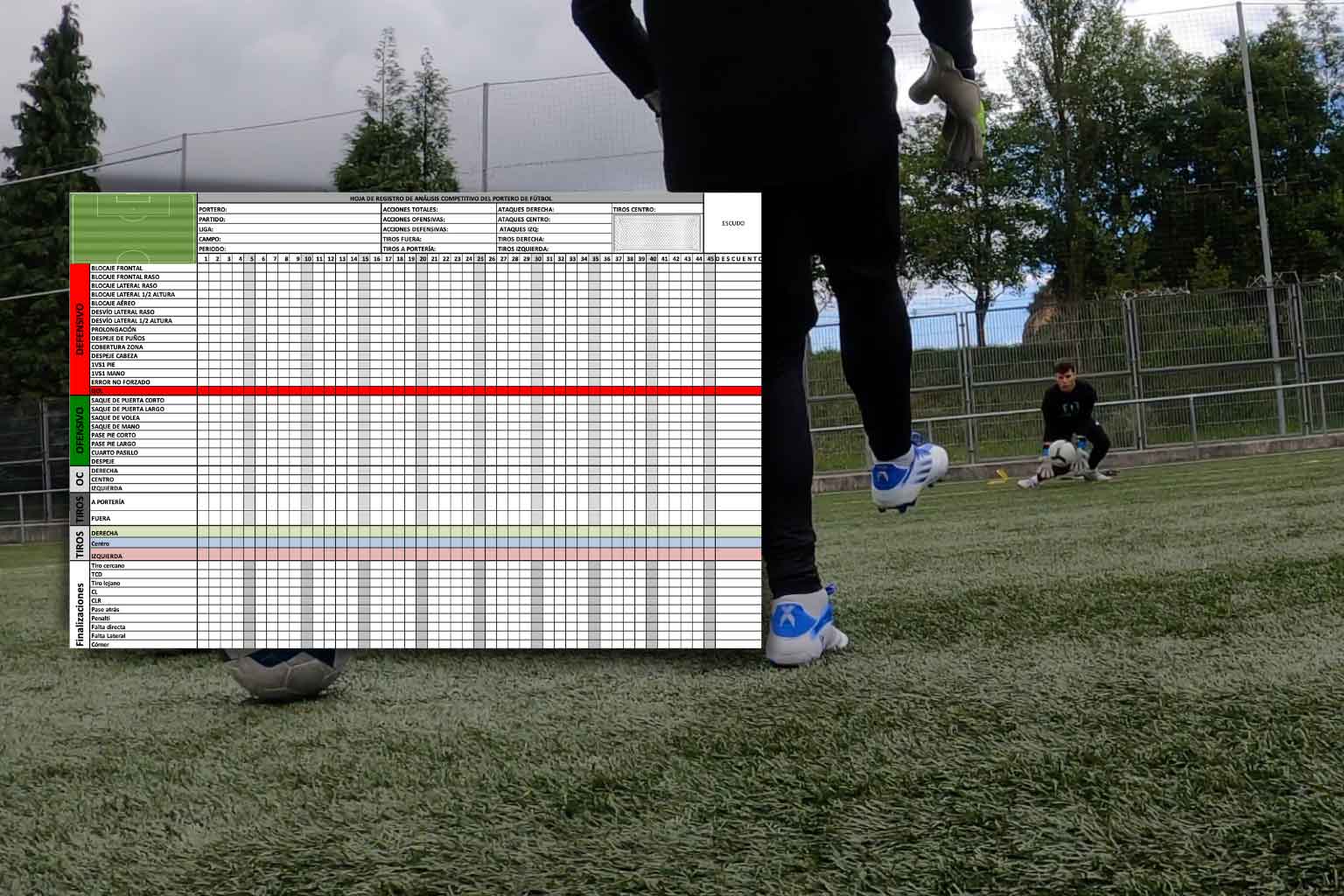 Template for Competition Analysis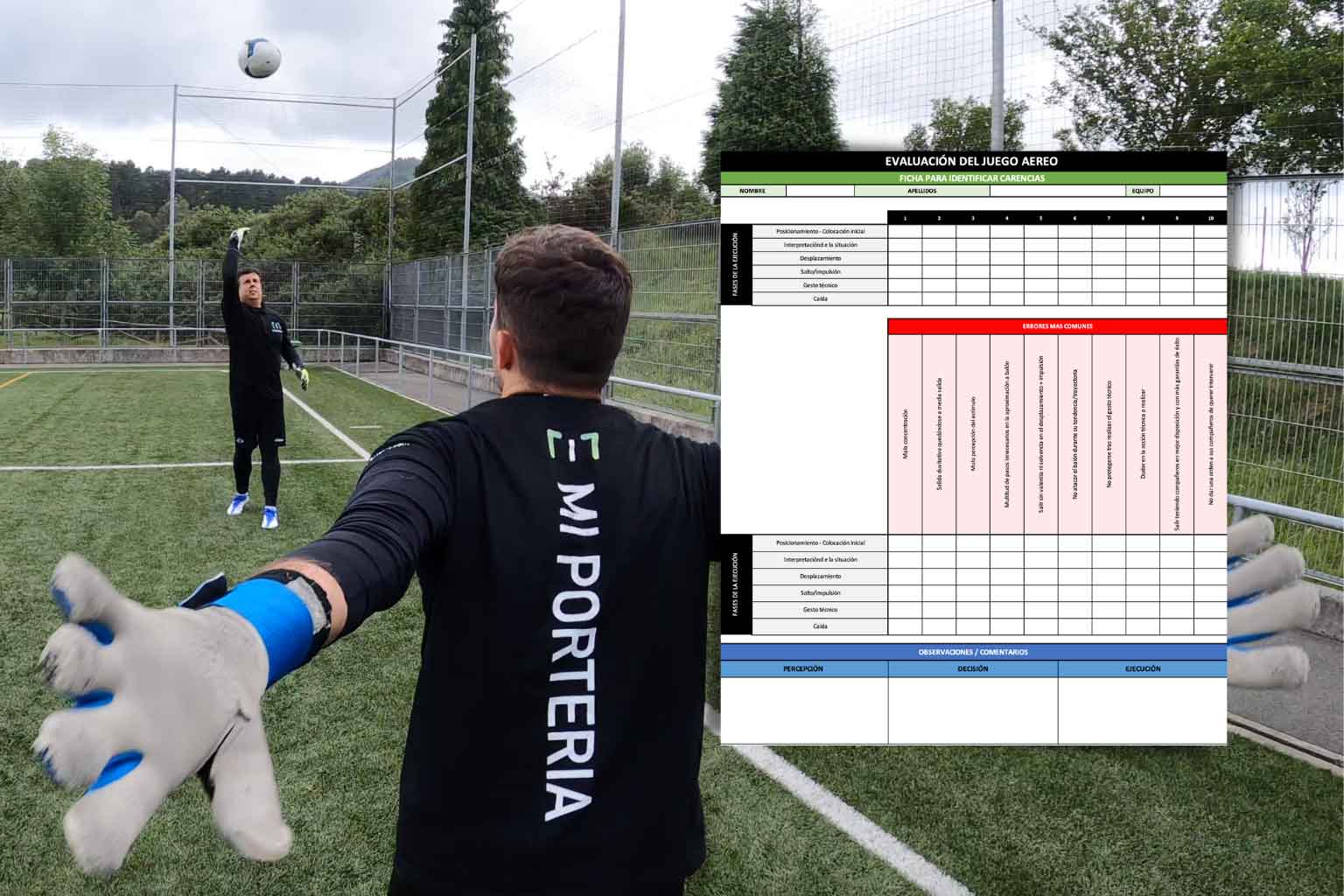 Template to identify deficiencies in the goalkeeper's aerial game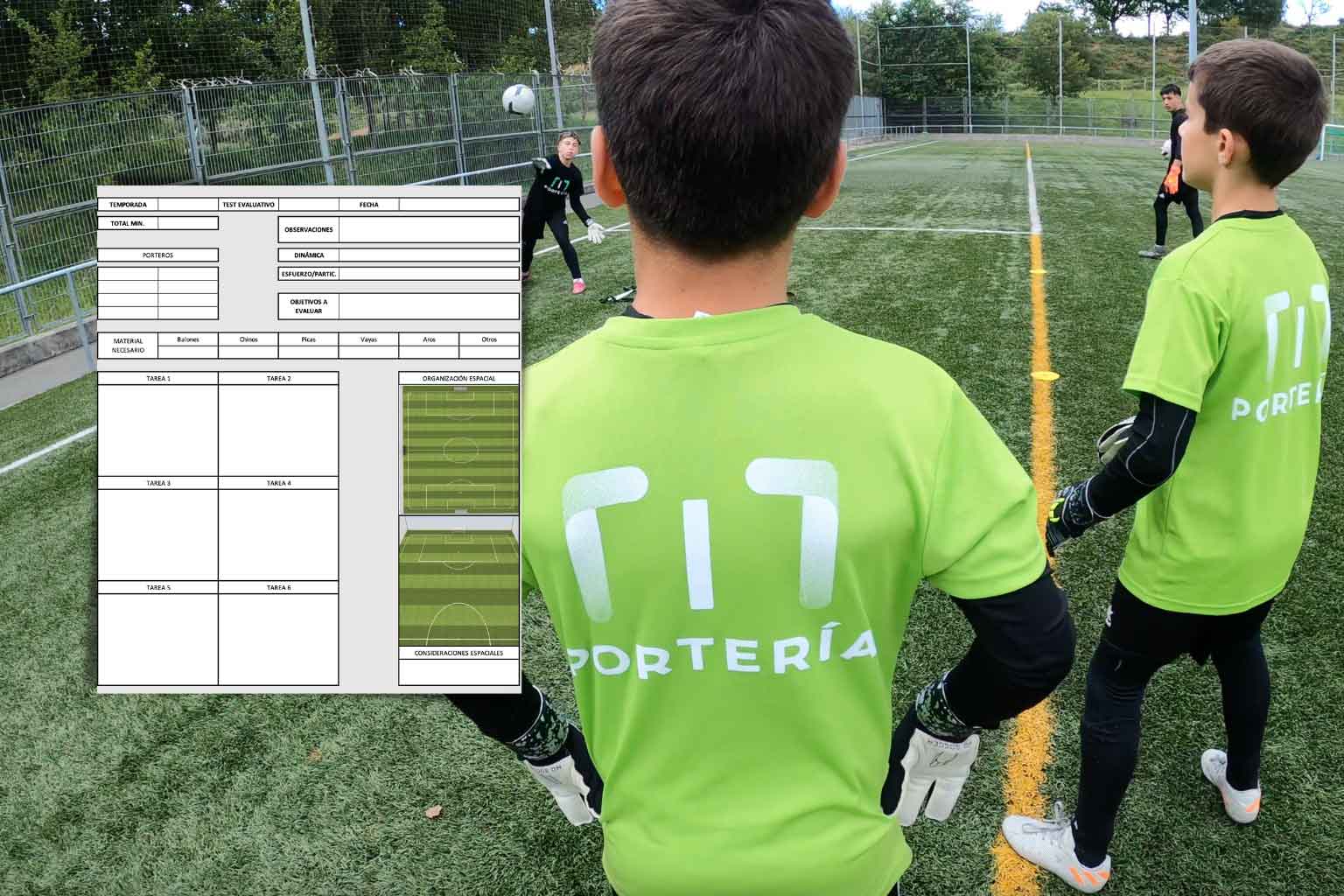 Template for sessions in football goalkeeper schools
PRO MEMBERSHIP
UNLOCK YOUR FULL POTENTIAL AND NEVER STOP GROWING
More than 300 methodological proposals from top coaches
New content every week
Get to know, connect, and exchange knowledge with other brilliant members
Join Now and get immediate access as you evolve at your own pace
I can't buy it, why?
There may be two possible reasons:
1.- If you already have an account in Miporteria, you will have to lock "login" indicating your access data before making the purchase.
If you don't, when you try to buy, it pulls you to log in because there is already a user with that email,
2.- If you are new or if you are a user you have already signed in, but you are not allowed to make the purchase,
Check the shopping cart to see if you have already selected the same product to buy previously.
Just click on the shopping cart icon at the top right of the page and check
Sometimes it is already selected in the cart ready to buy and so does not let you select it again.
Any questions, you can email us at miporteriagroup@gmail.com or by phone at +34626115620
How do I access my PRO content?
Follow the following 4 simple steps:
1.- Go online and search www.miporteria.com
2.- Once on the platform, click on "login" or "login" at the top right of the page
3.- Enter your login details: username and password (if you don't remember them select "I forgot my password" to be forwarded a password reset email)
4.- Once you indicate your correct access codes, crossing them out! you are already inside your personal profile through which you can access all your PRO content in the menu on the left.
For any questions you may have about this, do not hesitate and write to us at: miporteriagroup@gmail.com
Can I reset my password?
Of course,
You can reset your password by entering "Login" or "login" and clicking below where it says "I forgot my password"
We will send you an email to the email indicated in your Miporteria account with the link so you can modify your password, indicating a new one.
¿Solo puedo ver mi suscripción en el ordenador?
Podrás ver el contenido de tu suscripción en todos los dispositivos a través de la pagina web. Ya sea ordenador, móvil o tablet.
No tengo tarjeta, ¿Qué métodos de pago hay?
Claro! Si no tienes tarjeta de crédito o debito, también podrás hacerlo mediante transferencia bancaria. 
Verás esta opción de pago una vez elegido el producto que desees comprar, en la pagina de finalizar compra.
Tras indicar tus datos personales podrás elegir si deseas hacer la compra con tarjeta de crédito o con transferencia bancaria.
¿De qué tratan los artículos?
Los artículos tocan todas las areas relevantes para un entrenador de porteros actualmente.
Esas areas son la técnica, la táctica, la metodología, la preparación física, la psicología… lo más necesario, curioso, actual… siempre con el enfoque más específico posible.
En los articulos incluimos diferente contenido según requiera la materia a tratar. Todo para tratar de clarificar de una manera visual aquello que os queremos contar. 
¿Qué son los podcast y cuánto duran?
Lo más fresquito! Nuevo e interesante contenido para el entrenador de porteros, pero esta vez en formato audio. Un rato de lo más ameno donde otros colegas de profesión, apasionados como nosotros por el mundo de la portería, te acercarán sus opiniones de forma muy cercana. Pese a que los podcast tienen una duración aproximada de 40 minutazos, te aseguramos que pensarás que han sido unos minutos. Tienes que probarlo!
No puedo renovar mi suscripción, ¿Qué he de hacer?
No hay problema! A veces pasa.
Seguramente sea por alguna problema con la tarjeta de crédito indicada para el pago. Suele ser porque está caducada o porque se ha bloqueado por cambio de tarjeta o pérdida. 
Tendrás que hablar con tu banco para poder solucionar el problema. 
En caso de alguna duda concreta, contacta con nosotros en el (+34) 626 115 620 o escríbenos un email a miporteriagroup@gmail.com para que podamos ayudarte.
¿Puedo descargar las diferentes plantillas?
Podrás descargarlas siempre que quieras. Ya que te dejaremos un link de descarga debajo de cada una de las plantillas.
Tengo la PRO y quiero un curso, ¿no esta incluido? ¿Tengo algún beneficio por ser PRO?
Con la suscripción tienes acceso a los artículos, plantillas, podcast y a la Sala de los 11 metros.
Los cursos forman parte de la Academia y son totalmente independientes a la PRO.
Pero, si quieres comprar un curso y eres PRO, estate atento porque solemos hacer alguna oferta o descuento para los más fieles de la comunidad.